Encompassing over 300 labs and research groups on its campus, the Ecole Polytechnique Fédérale de Lausanne (EPFL) is among the most productive and innovative research institutions worldwide. Ranked in the top three on a European level and globally in the top twenty according to several scientific rankings, EPFL has attracted some of the best researchers in their field. The School has a unique organization to stimulate trans-disciplinary research, promoting partnerships with other institutions.


Located in the heart of a bilingual region, culturally rich and ideally situated, the mission of the School of Engineering and Architecture (HEIA‐FR) is to train future engineers and architects holding a bachelor or a master from universities of applied sciences. This state-of-the-art school offers university level training based on professional practice. Recognized by society and the local economy for its many applied research activities, the school contributes to the innovation and the technical and scientific outreach of the canton of Fribourg.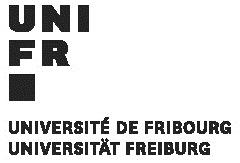 The University of Fribourg (UNIFR), founded in 1889, is the only bilingual university in Switzerland and has a strong international tradition. It is meant to be a cutting-edge scientific and teaching center with a strong human-centered approach that covers a wide range of disciplines from all five faculties. Nearly 10,000 Bachelor, Master and PhD students benefit from its excellent infrastructure and its many educational opportunities.